Creative Coverage for One of the Nation's Leading Oilfield Logistics and Hazmat Haulers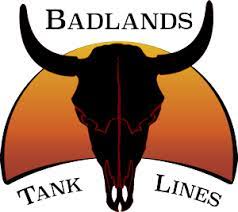 Industry

Oilfield Trucking

Fleet

170 Trucks

Products Hauled

Crude Oil
Propane
Butane
Y-grade

Location

N. Dakota
Texas
Utah
Wyoming
Colorado
Montana


Freed up Cash

$173,744

Savings

23%

Website

http://Badlands.com
About Badlands
Badlands Trucking has thrived during the boom and bust of the past 12 years by delivering consistent, honest and reliable service. Given the variability of the oil fields, Badlands believes that crude oil trucks offer more flexibility and convenience than pipelines — winning them a permanent place in the oil fields indsutry.

While many others in the industry have left voluntarily, or been invited to leave, Badlands Tank Lines has focused on growth by continuously seeking to streamline operations and work cost effectively with their clients.
Safe-Tier™ Analysis Results
Oilfield hauling is a dangerous industry that demands a company-wide commitment to safety. While Badlands operated in a high hazard environment, their actual claims frequency and severity was significantly better than industry average due to a culture of safety that had clearly been established.
The workers' comp premium that they were paying, however, was average for the industry and did not acknowledge the company's risk control investment or performance.
0
Premium before Insurate
Insurate's algorithms combined various data sources and confirmed the overall safe nature of Badlands operations, but they also revealed several opportunities for risk control improvement. Insurate has been working with Badlands to continue the implemnetation of safety optimization in the select areas that were identified.
Insurate allowed us to significantly lower our cost of risk by recognizing our dedication and commitment to safety. The savings of over $170,000 per year allowed us to reinvest into our growing company.
Insurate's partnership with Badlands continues to evolve as the company grows. Ongoing support in prioritized categories like slip and fall safety training and new hire risk orientation are a few of the more recent areas of focus.